How to Pick an Executive Coach
by Skyline Group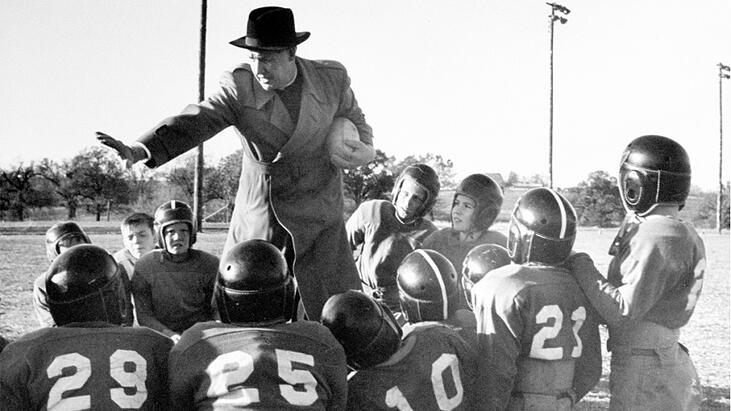 Picking a coach can be a difficult decision. How do you decide one person is going to be more helpful to your learning and growth over another one? I regularly find myself with potential clients explaining my approach and providing them with the best information to help them make the right choice. The bottom line is that it is a very personal decision and while I'd love to say there is no bad choice, I've actually seen leaders make the wrong choice. How do I know? They've come back to me later and said, "I want to work with you because it didn't work out with the other person. I should've gone with my instincts." What was their decision informed by? What were they paying attention to and distracted by?
Coaches are very different and I will share more about those subtleties that can make the difference between a good and a GREAT experience. But first let's start with the basics and get those requirements out of the way.
First, you need to be clear on the area in which you are seeking help. There are tons of life coaches out there trying to break into the corporate world and tons of former executives who want to consult and mentor, neither of whom are necessarily appropriate for leadership coaching. What is leadership coaching? Leadership coaching is focusing specifically on your soft skills as a leader. By the time your company invests in a leadership coach for you, it's probably because you are executing beautifully and your technical/content expertise (whether it's engineering, finance, or legal) is strong. They now want you to focus on taking your game to the next level and that's about your soft skills as a leader…the stuff that most MBA programs only touch upon because students are more interested in macroeconomics and negotiation skills.
Leadership skills are about inspiration and being a visionary, creating a team that you can delegate more to, so you can be more strategic, powerfully influencing your peers and key stakeholders, navigating the politics of the organization, effectively managing up, coaching your team for great execution and developing a strong executive presence. If any of this is what you are looking for, a leadership coach is what you need, not a life coach who will help you determine why you are feeling stuck in your life or a former executive who will consult to you around your go-to-market strategy and mentor you on your career. Many people confuse coaches with consultants. If you are looking for a strategy expert who "has been there, done that" and will help you navigate the decisions you need to make to take your department/company to the next level, find the consulting expertise and hire for that. Now that you are clear on needing a leadership coach, let's look at the requirements there.
At a minimum, you want a coach who's had enough experience that you feel confident the person will add value. Some say choose one with 5 years minimum, but I also recognize that there are less experienced coaches who are naturally very good. So years of coaching experience, while on the surface is helpful, is not the only thing you should be focused on. Ask questions about the results they help their clients achieve. Also, present an area where you feel challenged and ask your coach how would he/she approach that. Coaching should take place to some extent right there and then, during your interview! Is the coach presenting a credible, powerful approach to your challenge and is your intuition telling you that it would work? If so, you're probably talking with the right person…
Second, your coach needs to have an understanding of your work world. Again, while ideal that they've been there and done that, that doesn't always make for a great coach. Make sure they are a fast learner and can quickly catch up on your company industry or profession and all the lingo that goes with it. A good coach is a quick study and will quickly adapt and not make assumptions about your world. After all, they are consulting to multiple companies at the same time so they need to be able to bounce in and out flawlessly and always look like they fit in.
Third, determine if the way the coach works with respect to timelines and deliverables work for you. We think coaching contracts should be a minimum of 6 months up to one year with 360 feedback (online or interview, both are great and have their pros and cons) and other tools as deemed appropriate for the learning experience. More importantly, a GREAT coach will not inundate you with assessments on the front end just so they can get to know you and rely solely on assessments. They should be using assessments as relevant to your needs. Someone who inundates you with a 360 and 3 other tools is relying on too much data and not relying on their own observations. In coaching, we call that using self as instrument to supplement assessments and extrapolate how others may be experiencing you. That is invaluable.
So now onto the more subtle things you should be looking for. Chemistry…does the coaches style match yours? Are you looking for someone who likes to answer questions with more questions? Or are you looking for someone more prescriptive who will give you feedback and ideas on how to resolve your issues but push you to really reflect on that feedback or the ideas to make it your own.
One of the most misleading things that leaders look for is someone who's already done work in their company or familiar with all the key leaders. While this is a plus, it's not what's always going to make for a good coaching engagement. Your coach can quickly pick up on that information by talking to HR and getting a download of the culture and key stakeholders.
At the end of the day, you need to feel comfortable enough with your coach to be able to open up and reveal more of yourself in order to get the most out of the experience. Your coach needs to come to the table with a set of experiences, skills and tools to make your learning journey the most it can be.